Privacy Statements
'Cookie' Policy
AES aim to be open and transparent when delivering services to our customers via the www.aes-eu.com website. This policy is provided to inform customers of the 'Cookies' we use, allowing them to make an informed choice whether to accept them or not. The 'Cookies' used are for web analysis in order to administer the website to provide our customers with the content they require. Any 'Cookies' used do not collect personally identifiable information and no information is passed to any third party.
Privacy Statement
AES provides this on-line Privacy Statement to inform customers, that we recognise the needs for strict control over personal information which is shared with us. The AES on-line 'request form' requires customers to provide their contact details (i.e. name, postal address and email address etc) which enables us to follow up requests for information and to send information about our company and products. We appreciate your help in ensuring the information you provide to us is accurate and up-to-date. The www.aes-eu.com website contains links to other sites. AES is not responsible for the privacy practices, 'Cookies' or the content of such websites.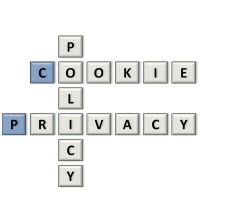 AES only uses the information it gathers from this website to better understand our customers needs and to provide our best service and support...